my attempt at trying to set a story for dreadguy after giving no hints as to who he is for years
i wanted to use this kind of story for a hotline miami style videogame with the void characters, but i know damn well im never going to make any game anytime soon.
i wouldve posted this as art, but i feel there's more text here than art here so, im posting it like this so it still sits on my profile.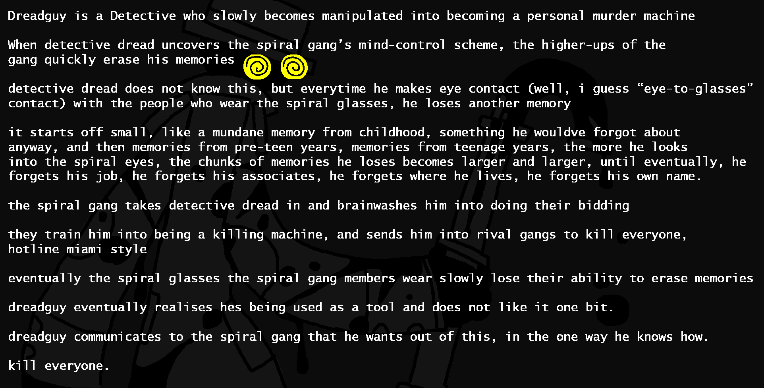 hazmatguy and orangejustice are not part of the "spiral gang", they are in completely separate worlds from each other.
but this guy is part of the spiral gang tho